It started with marker scribbles of idea webs and brainstorming bubbles on construction paper spread out all over a Toronto kitchen floor in 2017. With all of the event experience Dolena Matthews had from working with various event, tourism, marketing, and military jobs, it was time to utilize all of these unique experiences and offer something different and special to the world. Thus, DOE Events was born. Starting as a third party event planning company, DOE has grown to be a one stop shop for all event planning needs. The intention of this business was to offer event solutions that have the personal experiences of each participant at the top of mind and we are happy to say, we have never lost sight of this. 
Serving corporate and private groups memorable and unique event experiences by executing seamless event planning, engaging facilitation and professional coordination.
Our biggest asset at DOE Events is our passionate, focused, and energized team. With a variety of experiences and personalities we always go above and beyond and not just for our customers but, for each other. If there was a word to describe our team, it would be engaged. We are always looking for bigger and better ideas and are keen on bringing our visions to life. We like to work but we LOVE to play.  
Dolena grew up in the small town of Wasaga Beach and always had a passion for events. From when she was a small child she planned birthday parties and dog weddings. For over a decade, Dolena's event planning and management experience has taken her to the Canadian arctic and down under in Australia. With this unique background along with working in the Canadian Military she is dedicated in bringing the best experience and dynamic ideas to her own business. When she isn't managing events, you can find her adventuring in the outdoors with her dog, Apollo or jumping on the next plane to explore new places. She is energetic, optimistic and always ready for a challenge.
Most dynamic thing Dolena's done: Bungee jumped in New Zealand.
Aaron Matthews
Sales & Operations
Joining the team earlier in 2021, Aaron stepped into the role as our Director of Sales and Operations. He comes to DOE ready with years of experience in sales, leadership and relationship management. He's keen on clear communication, honesty, and fairness not only in the business world, but in life as well. After growing up in Wasaga Beach, Aaron moved to Toronto where he completed his degree in political science at York University. He has a love for healthy competition in games and sports and loves to win! When not behind his laptop, you can find him drumming, streaming video games, adventuring outside with his wife and dog or binging a TV show. He is kind, flexible, and detail oriented.   
 Most dynamic thing Aaron's done: Sky dived in Australia
Kristen Den Bok
Marketing
Kristen joined the DOE team in summer 2021, launching and maintaining the social media accounts as well as assisting with content for product development and other marketing materials. Starting her career in the culinary industry after attending college for Hospitality Management, Kristen has cultivated a passion for marketing after seeing it's direct impact on consumers and completed a marketing course at her alma mater in 2019. When not working, you can find Kristen DIY-ing or crafting, enjoying time outside with her dog and husband, or jumping on her bike to head out on a city adventure! She is creative, charismatic, and dedicated.
Most dynamic thing Kristen's done: Jumped down waterfalls in Dominican Republic
Sue has been working with DOE since 2017 in events as a Lead Host. Sue loves inspiring people and has over 30 years' experience in leadership positions where she teaches, trains, mentors, and coaches teens and adults to become better leaders. Her favourite things to do: Biking, canoeing, hiking, travel, movies, swimming, and hanging out with friends and her lovely husband, son, daughter, and son-in-law. Sue is the prankster in our team – that's for sure! She loves a good prank, sometimes a little too much! She is fun, competitive, and Caring.
Most dynamic thing Sue's done: Went hot air ballooning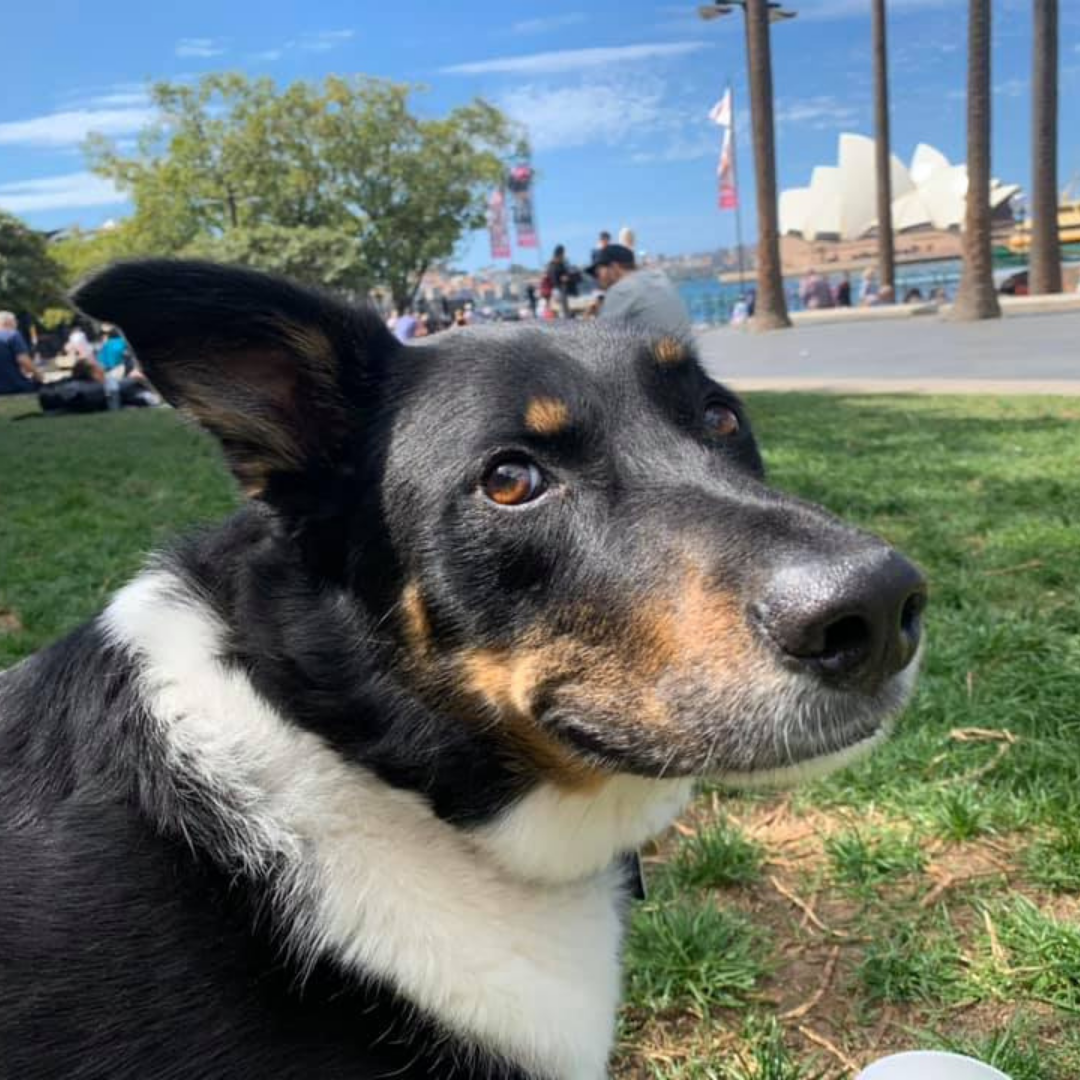 Apollo is a founding member of the DOE team. His main focus is maintaining the team morale and he always does a great job. He is a good boy. He is a very good boy. He always reminds the team to get excited about the small things and grasp every moment. When he isn't working hard, putting smiles on our faces, he is sniffing pockets for treats and taking long naps. Apollo loves canoeing and laying in cool dirt while basking in the sun. He is silly, smart, and the pawfect teammate.
Most dynamic thing Apollo's done: Chased ravens in the Canadian Arctic